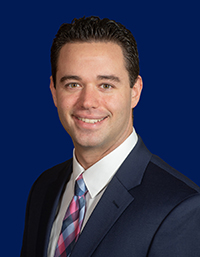 designDATA is an established managed IT and cybersecurity solutions provider with a 40+-year legacy, headquartered in Washington, DC.
They work with small to medium-sized businesses, associations, and nonprofits to transform their IT from a constraint into an empowering force within the organization. Their customer-centric and tailored approach ensures that their customers have the right technology and resources to achieve their business objectives.
What Sets You Apart from Your Competitors?
We employ a team-based approach to service. Each client is assigned a dedicated team that gets to know their culture, goals, workflows, and people. We find that we can provide more efficient and effective services using this approach as we are more like an extension of their in-house team (rather than a contractor or consultant). We believe in empowering people with technology. To fulfill that promise, we offer targeted training, helping our clients' employees become more confident, collaborative, and security-minded technology users.
How Much Business Have You Given During Your Time with Accelerent?
I find it remarkable how mutually beneficial it can be to engage with the Accelerent community. My team and I always go in with a "Give to Get" mindset, and we find that everyone else is just as willing to jump in with the same approach. In almost six years of partnership, designDATA has provided at least 100 referrals to partners totaling millions of dollars in revenue.
How Much Business Have You Received During Your Time with Accelerent?
designDATA has received at least an equal amount of support from our Accelerent partners as we have given. We have received at least 100 referrals and introductions during our six-year engagement, resulting in millions of dollars in revenue.
What Advice Do You Have for Other Accelerent Partners or Prospective Partners?
Treat Accelerent like any other professional endeavor. Much like any other community, the value you get out of Accelerent is proportionate to the value you put in. Take the time to get to know your fellow partners personally and professionally. Seek to understand their priorities. Prepare for meetings. Learn what types of introductions move the needle for your partners and strategize on how best to provide them. Be very specific and focused with all requests; help your partners help you. Most importantly, it's critical to walk the talk, follow through on promises, and honor your commitments—just as you would any other customer commitment. When you do this, you will develop deep, meaningful, high-value relationships with like-minded individuals who are well-connected, highly trusted experts in their respective industries.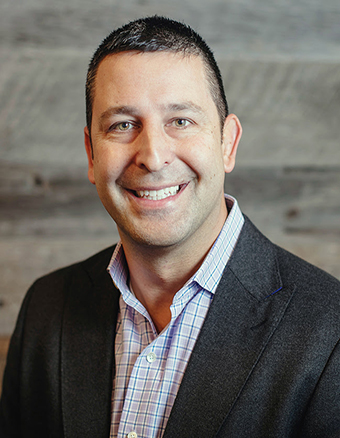 Orases is a custom software agency based in Frederick, Maryland. We have become a trusted provider of application, mobile and website development services. Founded in 2000, we have become a trusted provider of application, mobile and website development services and solutions that drive efficiency and provide measurable cost savings and revenue gains to our client partners.
Orases purposefully works within a wide-variety of industries and with businesses of all shapes and sizes; from startups, to SMBs, to Fortune 500 companies. Find out more about about the success they have found with Accelerent from Nick Damoulakis, the President of Orases.
How Accelerent helps build business
Orases has received over $2 million in business from Partners within Accelerent. In addition to the business they have received, they have given Partners over $2 million in business as well.
What do you think has been your key to success in Accelerent?
Accelerent is one of the few places where you can foster meaningful relationships that build endurance for true long-term possibilities. I relate it a little to the Pay It Forward method of thinking. We also have dedicated individuals on our team that are solely working the Accelerent model.

What advice do you have for other Accelerent Partners or prospective Accelerent Partners?
Accelerent takes time, patience and commitment but it's worth it. If you believe and stand behind your product, you are bound for success with Accelerent Partners.