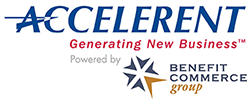 Accelerent - Phoenix
Grow your business by getting to targeted prospects faster and warmer
Shorten your sales cycle and improve your chances of winning the business through Accelerent's business development system.
Accelerent provides a trusted solution to companies focused on selling their products and services to mid-market businesses. Accelerent's system provides a strategic and efficient method to build long-term relationships that can generate warm introductions with the decision makers that you are targeting.
Warm referrals from trusted partners not only increase your chances of success but they also can generate the best clients. Accelerent takes this concept to a whole new level.
Contact us today to find out if your business category is available.
Now interviewing
companies in the following industries
Construction
Professional Services
Healthcare
IT