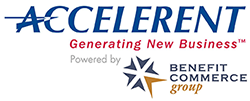 Accelerent - Nashville
Drive growth by reaching your best potential customers through quality introductions
Reduce your time to closing, and increase the odds of getting the client with Accelerent's proprietary business development system.
Accelerent offers a valuable platform to organizations who sell to middle market businesses. Accelerent's proprietary system offers a targeted and effective way to create relationships that can result in effective introductions to executives that you want to reach.
Strong introductions from valued relationships not only improve your odds of winning, but they also can create the best customers. Accelerent maximizes this process in a whole new way.
Call or email today to see if your business category is still open.
Now interviewing
Construction
Professional Services
Healthcare
IT